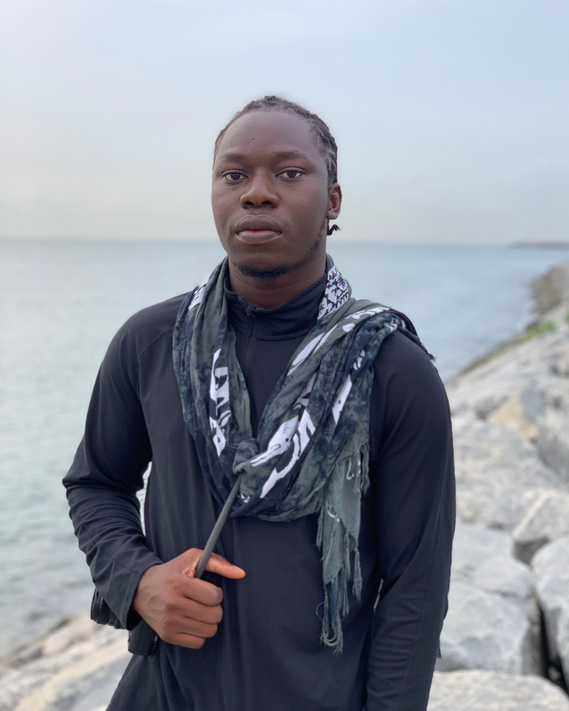 Obayomi Anthony Ayodele is a Storyteller from Lagos, Nigeria who explores Lens based Arts and other storytelling techniques that combine the use of Art and Technology in traditional, immersive and experimental media.

Obayomi's work is mostly in form of documentaries and non-fiction stories. His storytelling is aimed at offering alternative perspectives to a diverse spectatorship, especially non-conventional art audiences. He documents and presents information about people, society and culture, with the aim of fostering tolerance among diverse peoples and communities, balance out stereotypes, question traditional opinions and help speak to issues of social justice.
Obayomi is a National Geographic Explorer and Storyteller, He obtained a bachelor's degree in Visual Arts from the University of Lagos in 2017. He has, since then, won the first edition of the National Geographic portfolio review Prize at the LagosPhoto Festival (2017), He was selected for the Electric South, New Dimensions Lab (2018), He received the Taurus Prize for Visual Arts (2019/2020). He has been shortlisted for the Magnum Social Justice and Photography Fellowship (2018), Foam Paul Huf Award (2020) and C/O Berlin Talent Award (2021) and His work has been shown at the National Geographic Story Tellers Summit, BredaPhoto festival, LagosPhoto Festival, Alliance Francaise Lagos, Dance Gathering Lagos, African Artists Foundation, The Project Space-Johannesburg, Biel/Bienne Festival of Photography. Obayomi has also spoken/lectured at Yale University's Beinecke Rare Books and manuscript Library, The French Ministry of Foreign Affairs and The Institute of African Studies, University of Ibadan.
Read about my latest project here